Hello again & I've a few posts to get thorugh this weekend as the internets been down here for a few days - plus with the X-mas period I'm just getting back into gear again! This is a LOTV card & box set that a lady actually pre-ordered from me requesting a cat themed make. I LOVE this cute little image & haven't actually put it to good use since I bought it so revelled in the chance to show it some ink & chuffed to bits with the result..
...Papers are a Nitwit collection that I actually got free with an issue of Simply Cards & Papercrafts who I do commissions for, but I love them so much they may just become my latest investment. Such pretty muted shades of pink, blue, green & grey - right up my street! Image has been coloured with Distress Inks highlighted with Glamour glitter, white flock & a little Glossy Accents on the nose! (the white flock resting on the lace & sole shouldn't actually be there - it'd clung onto the glitter & I forgot to give it a brush before I photod it, it has now been removed!...doh!!)...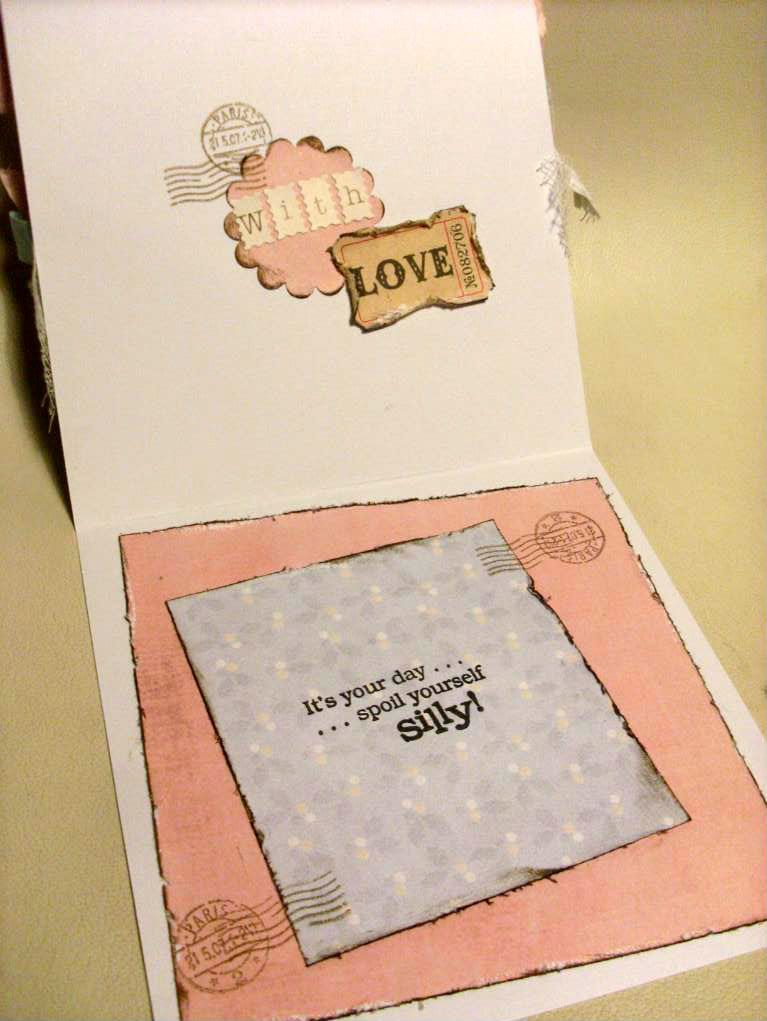 ...Here's what I did with the inside (above) and the matching box i made (below)... I sell most of my blog creations on ebay, but am always happy to commission things especially for anyone & please always feel free to give me a shout if you'd like anything making. This standard/size of card is £10.00 with box & inside decoration included...