Hey there I've a LOTV card to show you today that I've been dying to get on my blog, but my internets running really slowly at the mo so its being a real pain & I've given up a few times! Me thinks a format is due or a good service at least. Anyhow back to the card....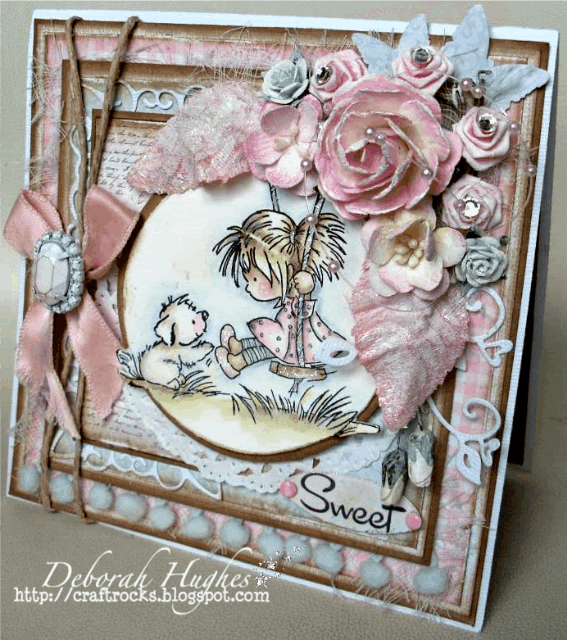 ...I used a Milly character by LOTV called 'Me & my Dog' & just love this cute little image. I did a shabby style with a slight vintagy feel, here's a closer look...


...The paper is by My Minds Eye & the edges have been inked with Frayed Burlap using a blending tool, then slightly distressed with a craft knife. Notice the cheese cloth to add to the shabby, aged effect...


...Image has been coloured with Distress Inks then highlighted with Crystal Glamour Dust...

...Lovely flowers mostly from Wild Orchid Crafts, accompanied with Magnolia Doo Hickey heart swirl die, Martha Stewart classic butterfly punches, pearl spray & real sworofski crystals...

...Shabby ribbon bow made from Ballet Shoe ribbon! & set with some vintage style jewellrey, over twine that wraps the length of the card blank...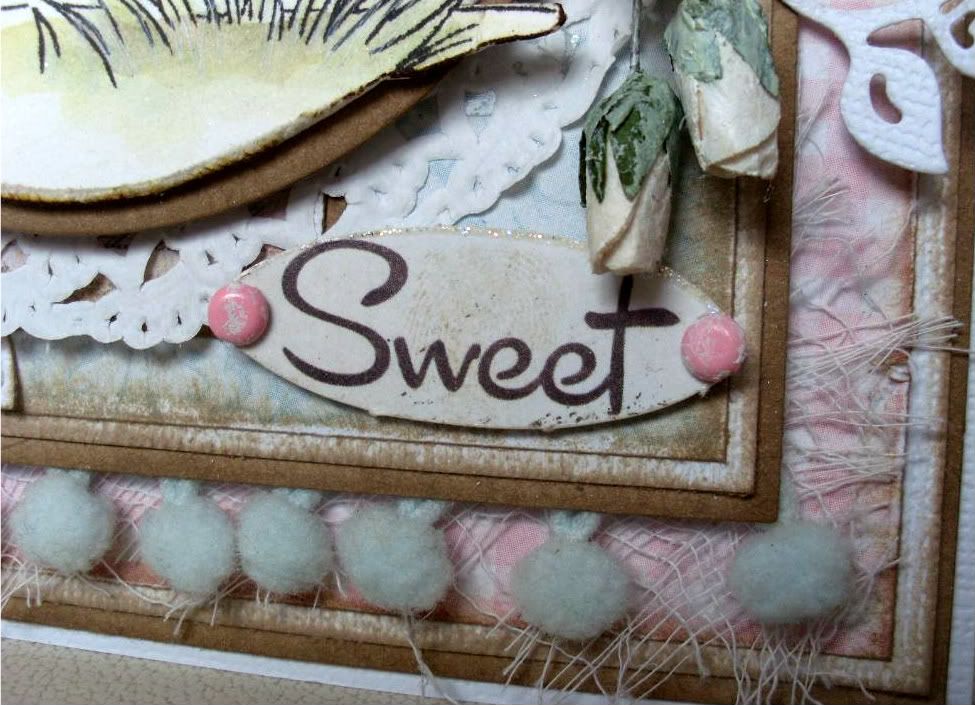 ...'Sweet die-cut from We are Memory Keepers collection added with 2 distressed pink brads, also notice the pretty pale aqua pom pom ribbon.