Morning All & we're on Day 2 of the Wags 'n' Whiskars sneak peaks, don't forget about the blog hop tomorrow, scroll down to the next post for more details!!!
Also head on over to the
Wags 'n' Whiskars
blog for more sneak peaks from the rest of the DT.
Now staight on to my card, I used 'A Deer Friend' which is my absolute fave image in the collection...
I went for another easel card (hope your not getting sick of them!) haha, but I'm really enjoying making these at the mo & keep getting my mojo with them!!!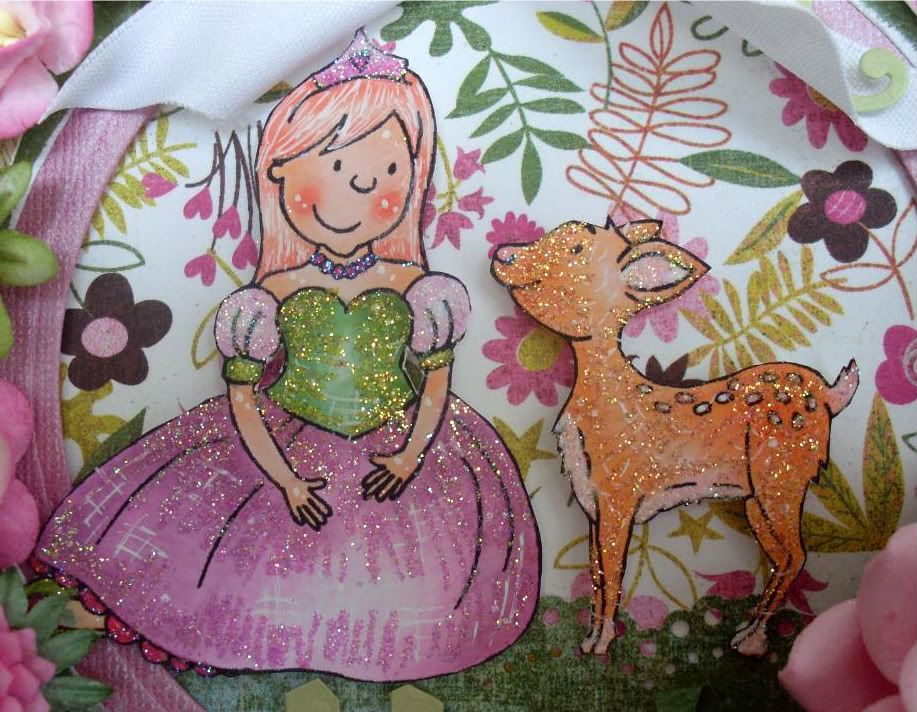 COPICS
Skin: R000
Cheeks: R20
Hair: R000, R20, R14
Skirt & Crown: RV000, V01, R81
Top: G000, G21
Necklase, trim & crown detail: R000, RV06
...Flowers mostly from Wild Orcid Crafts, except for the pink roses, which are available soon from my ebay store, (I will put a link in the side bar when ready)...
I made another fence from strips of card-stock - which I'm really diggin at the mo! - must buy one of those dies to make it easier!!!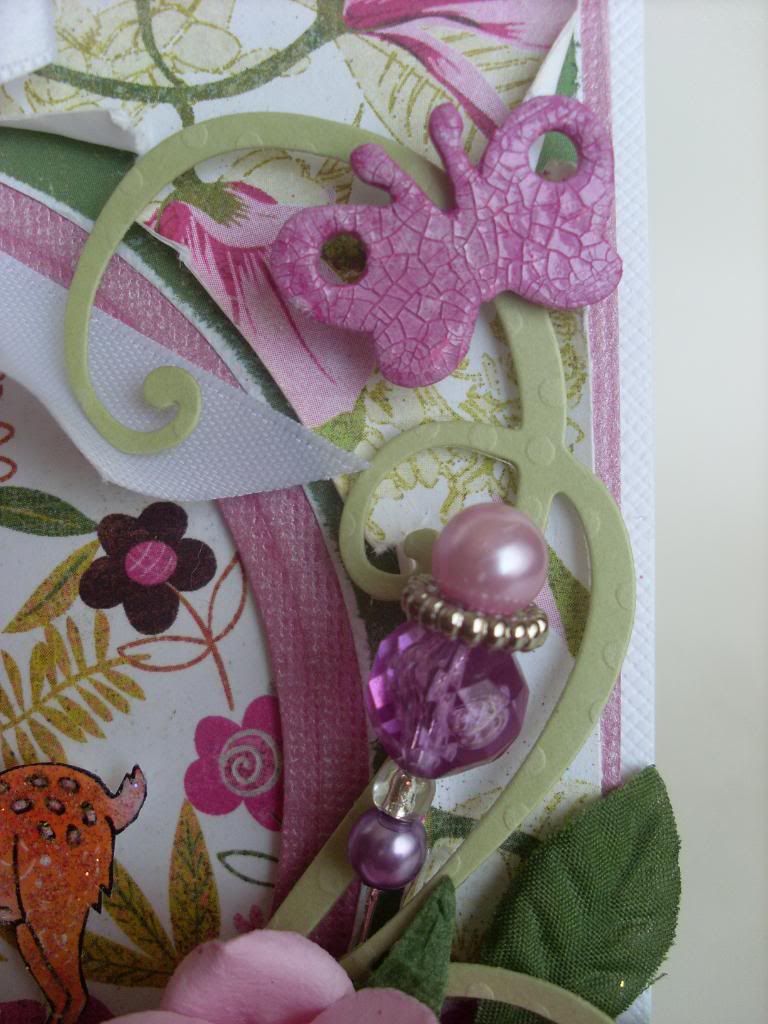 ...I made the pin from glass & pearl beads with a silver spacer, swirl is Marriane design die. Chipboard butterfly above & scalloped circle below have been painted with cerise acrylic, dry brushed with white acrylic, then set with Crackle Paint...
Ribbon set with eyelet, mini-alphas to spell 'dear friend' by Cosmo Cricket. The pink bazzil bling card-stock has been cut with Spellbiners fancy tags 3 die, I have used the negative bit (& discarded the actual tag. Then I've used foam pads to adhere the card above patterned papers & added the 2 flurishes (also negative bits) using foam pads. Lastly I've added the chipboard scalloped circle on foam pads with different patterned paper & sentiment.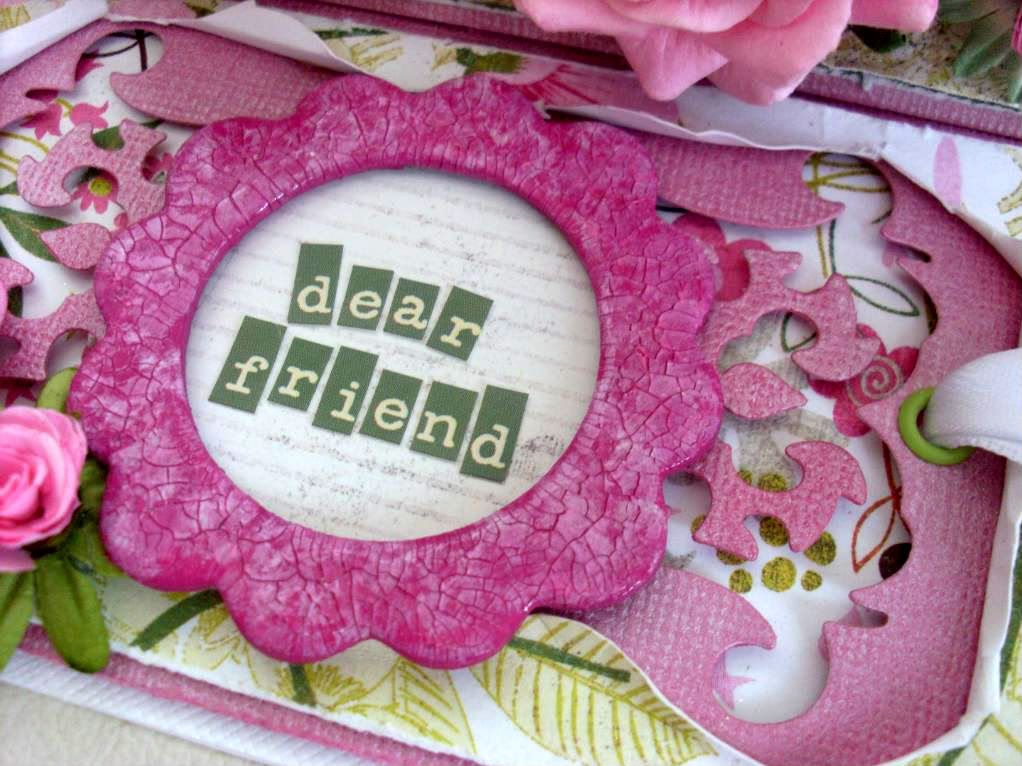 ...I've then added another layer of floral patterned paper, which I've also cut the tag shape out of, then rolled back the insides to releal the layer underneath. I love this distressed rolled look at the mo, & have used a simelar technique on the main part of the card using a Spellbinders large cirlces die. The card-stock has been muted with a white ink pad to give that soft, dreamy effect...
I'd like to enter into the following challenges: