Hi all! Well its Friday & time for another challenge over at
Wags 'n' Whiskars.
Be sure to head on over there to enter your Birthday creations, or just to check out the rest of the DT's work, as theres some real beauties just waiting to get your creative juices flowing! I know mine were for this challenge & I'm particularly pleased with this make, defo my fave Wags make so far! But then again, working with such fab images, its hard to go wrong! I went for another semi-circle card, this time with a label instead of the usual circle on top!
...I used 'Ansley's Suprise' which I just LOVE!!! and can be purched from the
Wags 'n' Whiskars official outlet.
The scrummy papers are Vintage Rose by Craftwork cards...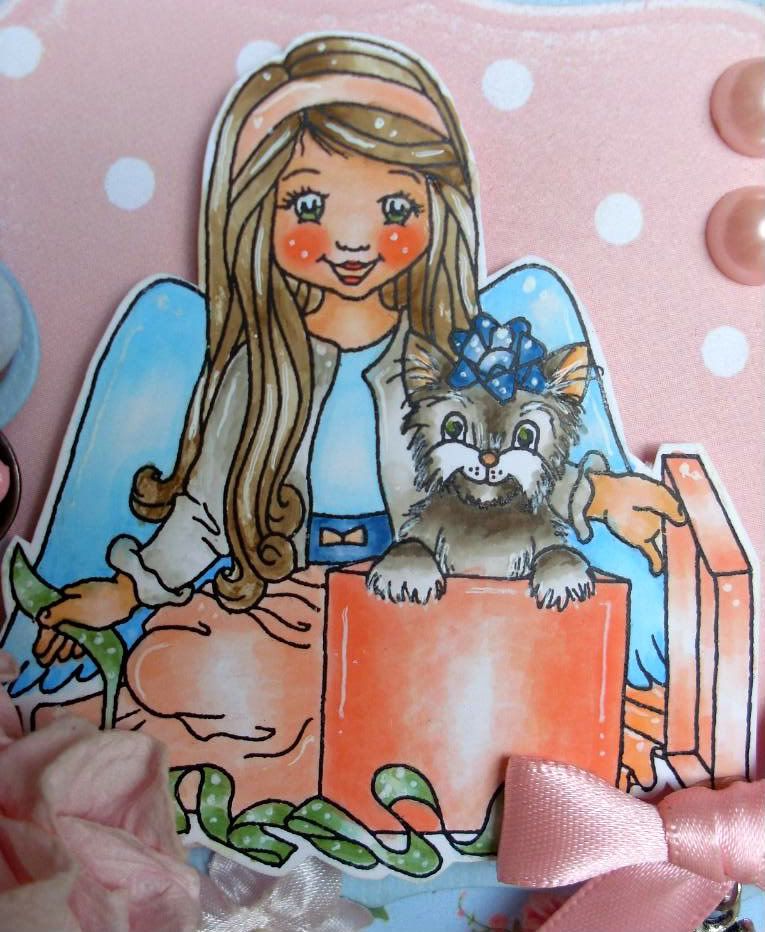 Skin: R000, E53
Cheeks: R20
Hair: E43, E57
Skirt, headband & tiny bow: R00, E02
Top: B000, B32
Cardigan: W-1, W-5
Wings: B000, B32, B12
Waistband & present bow: B000, B95
Box: R000, R02, R22
Ribbon: G00, G21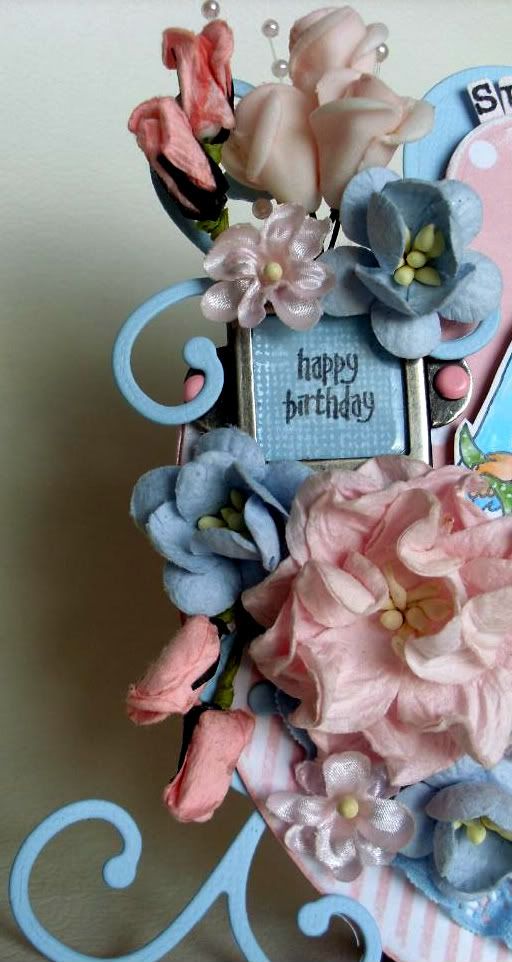 Most of the flowers are Wild Orchid Crafts - I especially love the big peachy pink one & it killed me using it as it's my very last 1! I'm a bit crazy like that & will only use my last ones of something thats a fave like these flowers on a make where I think is worth it! Silly little me with another of my obsessive tendancies! Oh how the human mind works never ceases to amaze me...or is it just me?...maybe its just me! haha. The swirls are Marriane Design dies & help to balance the card, as does snipping a little of the back of the circle so it stands flat on the surface. The little pewter book plate is We are Memory Keepers & notice the cute little charm which is available along with an arrea of other charms from
Bunny Zoe's
crafts if your in Europe or
Stamp & Create
if you are in Canada /America.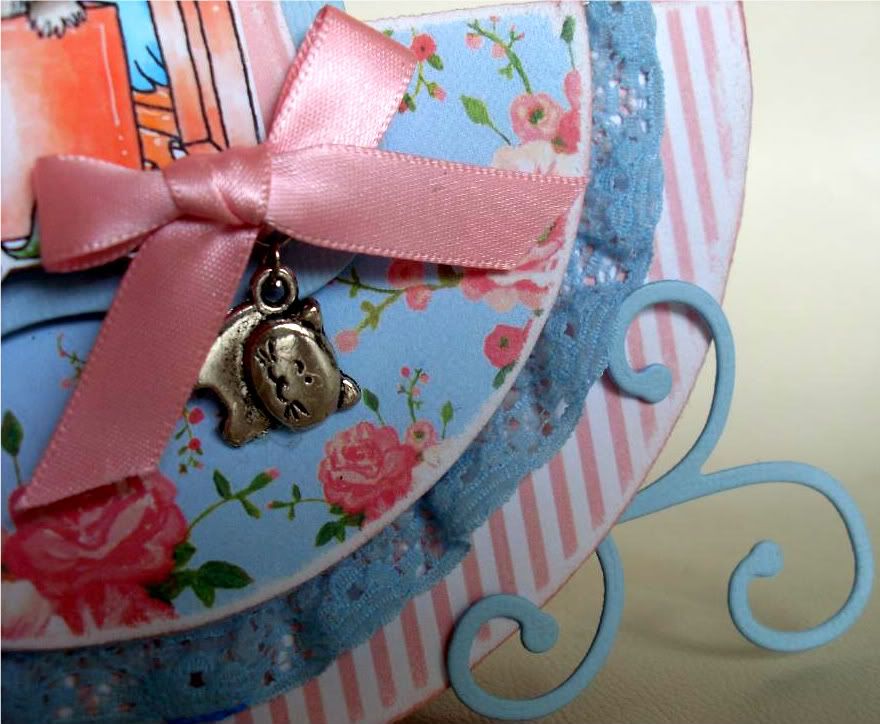 I'd like to enter into the following competitions: